Featured
By Paul Byrne, The Associated Press
EPECUEN, Argentina — A strange ghost town that spent a quarter century under water is coming up for air again in the Argentine farmlands southwest of Buenos Aires.
Epecuen was once a bustling little lakeside resort, where 1,500 people served 20,000 tourists a season. During Argentina's golden age, the same trains that carried grain to the outside world brought visitors from the capital to relax in Epecuen's saltwater baths and spas
.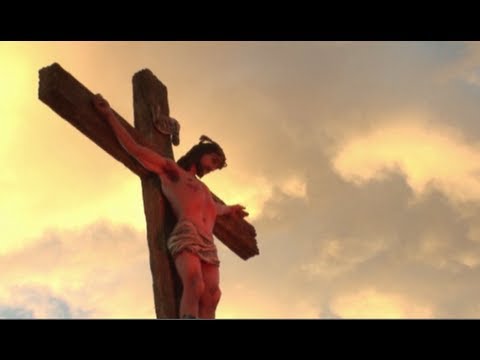 As theme parks go, Buenos Aires's Tierra Santa or the Holy Land is original….
My feature as part of AP's coverage from Buenos Aires went out around the world including this short edit on BLOOMBERG and another on the Daily Telegraph
Relatives of the victims of Argentina's worst train accident in 40 years gathered in Buenos Aires on Friday a year after 51 people were killed and over 700 injured.
My report from Ireland for AP Features on the unique tourism initiative that encourages lovers of all things Irish to visit Emerald Isle during 2013 to boost economy. The piece was broadcast around the world including this above link to its playing on China's CCTV, it was also broadcast by state tv in Indonesia
While people around the world pondered the Mayan doomsday prophecy, sun worshippers flocked to Ireland's Newgrange monument on December 21st to celebrate the dawn of a new solar millennium. I was the only international media person permitted to film inside the monument at the moment of the solstice. The story for the Associated Press Television went out around the world for example in the above through Arabic media and in the UK with MSN
Big moves set to change reputation of "Switzerland of Latin America". My story from Montevideo exploring the real or perceived transformation of the formerly conservative tiny country in the South Atlantic. Abortion depenalization, potential marijuana legisation and a President far from the mould – signs of a country coming out of its own shadow or merely optics of a perception fallacy: Associated Press Television
As part of ESPN's indepth feature on Lionel Messi from his hometown Rosario, I worked with the renowned sports journalist Wright Thompson in providing all the media for the story. The innovative piece has been described by many as the most insightful ever run on the Argentine and Barcelona star that's one of the world's most famous people.
As part of the Shell sponsored 'Powerland' series for GlobalPost I put together this report exploring how a long scorned population of waste scavengers are now being embraced by the municipal government of Buenos Aires in a citywide waste-management programme.